THE BEST OF GELARE
If you're looking for a sweet treat then you definitely need to visit Gelare. They have waffles, sundaes, ice-creams, coffees and more! Walking into the shop is enough to get you drooling as the smell of sweet, freshly cooked waffles is all consuming.
To help you decide from the many, many delicious options on offer, we have created a list of what we think is the very best of Gelare.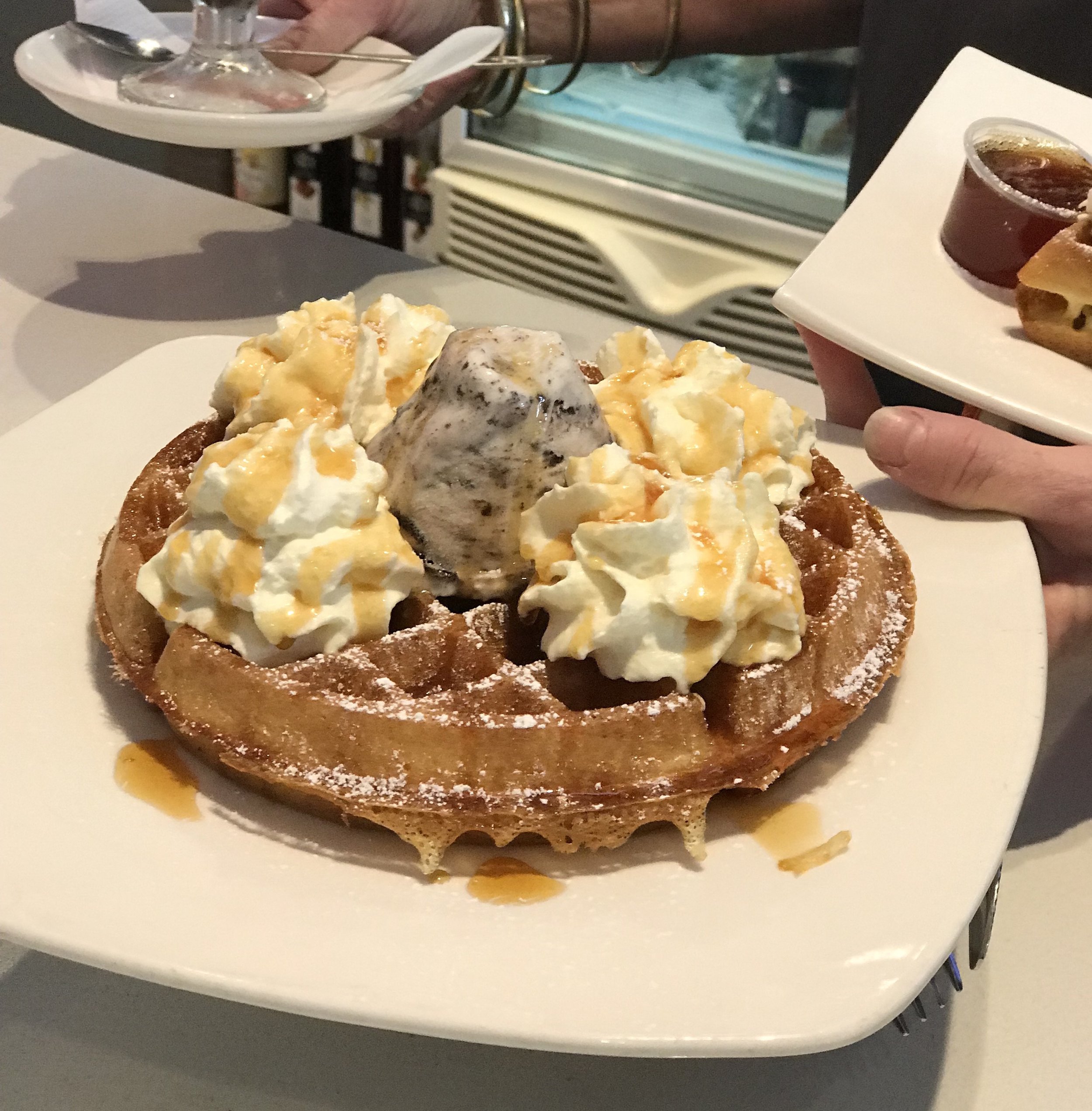 One word WAFFLES. You need Gelare Waffles in your life! So delicious and if you visit them on Tuesday the waffles are half price! You can top them with all your favourite toppings.
But be warned, they are addictive, and you may find yourself there everyday…
I scream, you scream, we all scream for Gelare ice-cream They have a huge range of delicious flavours for you to try including dairy free options. But the top 5 flavours that we think you must try are:
- Cookies and creme
- Choc Chip Cookie Dough
- Vanilla
- Chocolate overload
- Macadamia Nut
Geláre's super premium ice creams are also available in a delicious sundae form, with a range of variations to choose from. Or you can put your signature twist on one by designing your own with their range of flavours and toppings.
If your day isn't fuelled by coffee alone, Gelare's selection of milkshakes, thickshakes and waffleshakes make a decadent refreshing treat.
Their milkshakes are bold in flavour and naturally sweetened with your choice of ice cream, designed to create a taste explosion.
All Geláre milkshakes are prepared while you wait and they don't use pre-made products or syrups